Tanya Richam Odoi in experimental dance film
Last year, I met a Scottish musician called James Grant – who fronted a reasonably famous band called Love & Money in the early 90s. He did the soundtrack for my short film Sadie's Story, and we discussed possibly producing a short concept film built round one of James' compositions.
Then we met Tanya – one of the UK's top contemporary dancers.
I had the idea of basing a short wordless film on the karate kata Meikyo – usually translated as meaning 'bright mirror' or more poetically, 'mirror of the soul' – to create something that is balletic but also technically correct from a traditional martial arts point of view. (In Japanese martial arts, a kata is a traditional 'aesthetic' form of 'shadow-boxing' – set movements/techniques are performed against invisible opponents. I guess the idea – as in most sports or human endeavours – is that it's yourself you struggle with.)
The kata itself only lasts about a minute, so the plan is to weave together 3 different scenarios – a white studio, an urban street, maybe an ancient forest – in which the movements are performed/pieced together.
You can see Kanazawa demonstrating the form Meikyo here.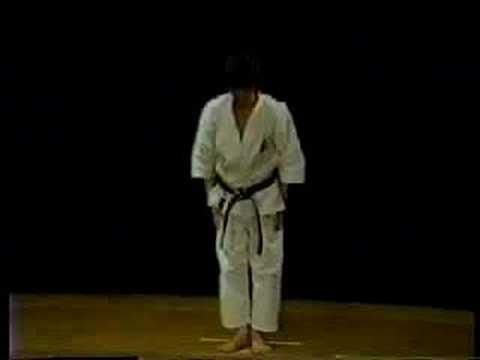 Here's a link to a step-by-step guide to the kata.