If you recognise the headline, then you won't need anyone to tell you what this note is about.
Baffled? It's about Billy Mackenzie. Who? The Associates. Nope? Jeezy Peeps, as Oor Wullie might say.
You can find a few Mackenzie-esque gems on YouTube – of which this from French TV is my favourite.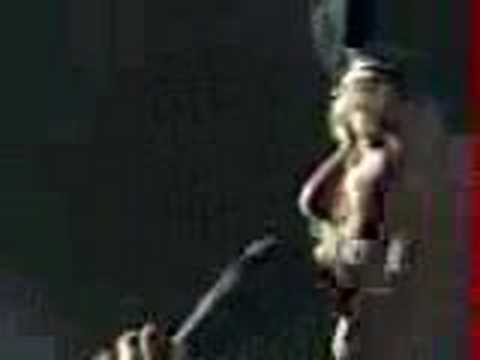 The video quality is awful. "Well, you wouldn't want to be too perfect now, would you?" as Billy might say. The film is strangely impressionistic, blurring, fading like the image of the real man himself, but the sound remains unmistakable: a sublime performance from the greatest pop voice of our time (or my time, at least). I've got a WMP file of this tucked away somewhere, with the great Antoine de Caunes uttering the immortal words just before the clip starts 'Et arrive maintenant Billeee Mackenzeee'.
A few years ago I tried (and failed) to stir up a bit of interest in making a biopic about Billy – surely the funniest, most compelling, moving 'rock n roll' story never told. A tragedy in the true sense of the word, with Billy's every happy-go-lucky step luring him inexorably to disaster.
We developed a script called The Glamour Chase and pitched it at Cannes to most of the majors. We got a good hearing and some interest, but not enough to make the kind of movie it should be – grand and down-to-earth, quirky and serious, comic and tragic.
If you haven't read Tom Doyle's brilliant book on Mackenzie 'The Glamour Chase' – get it here. You'll read it in a sitting and find yourself laughing out loud. Really, it should be on the national curriculum.
And so it still surprises me that the idea of Mackenzie keeps circling in my mind. I can still remember, on the school bus, going past his clothes shop The Crypt, on my way to get the train home to Perth from Dundee, and thinking 'Wow, that's Billy Mackenzie's shop'.
I once wrote a short one-man play based on Billy's last hours – a sort of Garden of Gesthemene in a Dundee living room – and recently saw a young actor where I thought, for the first time, 'there's someone who might be able to do it'.
Now the Dundee Rep has produced a show about Mackenzie called Balgay Hill – the cemetry where he's buried. (Or it seems more about Dundee and its reaction to its famous son.) Get tickets here. I'm sure it will be magnificent.
Here's some more footage of Billy, hitting the high spots, on a daffy Kid Jensen show. And not a whippet in sight. Enjoy.